Architecture Features
Designed to accelerate convolutions (including Transposed CONV, Dilated CONV, and CONV3D), matrix multiplication, interpolation, and ROIs.

Highly efficient storage and computing technologies.

Support INT8/INT16 matrix computation, as well as FP16/BFP16 vector processing.

Key activation functions are natively supported. Customized activation functions can be supported via math instructions.
Featured Technology
Optimized for CNN-based algorithms and vision tasks. Also support general-purpose DNN accelerations.

Support model compression and quantization.

High power-efficiency with low latency.

Programmable and easy to use.

Adaptive software stack, supporting various frameworks, such as TensorFlow, MXNet, Caffe, ONNX, etc.
Performance Comparison
Resnet50 v1 Performance (Image/Second):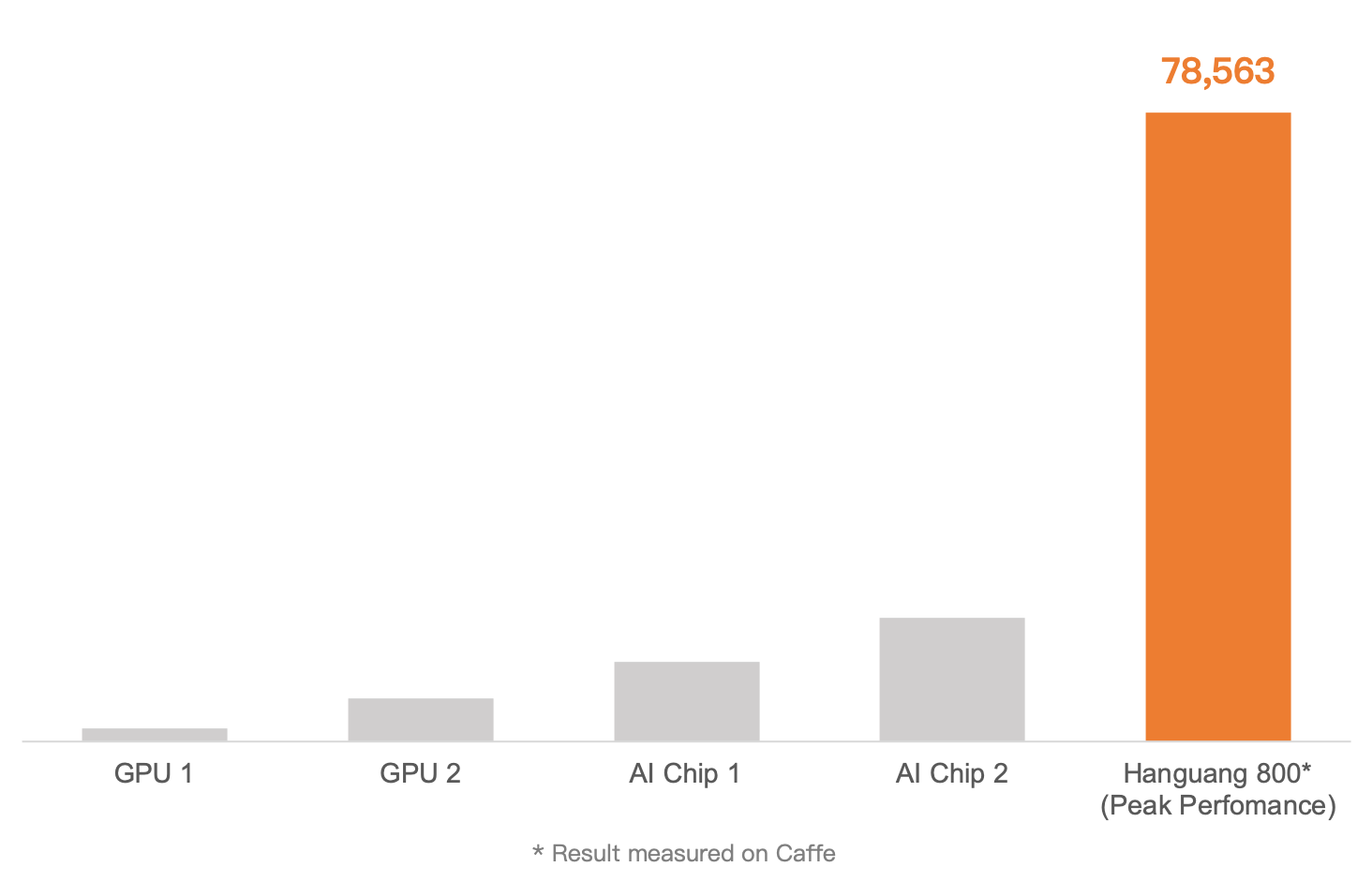 Resnet50 v1 Efficiency (Image/Second/Watt):