Partnering with Big Fish Semiconductor to Create Localizable Ultra-small Area NB-IoT Chips
2019/05/17 from&nbspT-Head
On May 17, 2019, Nanjing Big Fish Semiconductor Co., Ltd. and T-Head Semiconductor Co., Ltd. officially announced that they would jointly release the Big Fish U1 Chip, an NB-IoT dual-mode chip with built-in GPS/Beidou. The U1 is the world's first ultra-small chip for the IoT industry.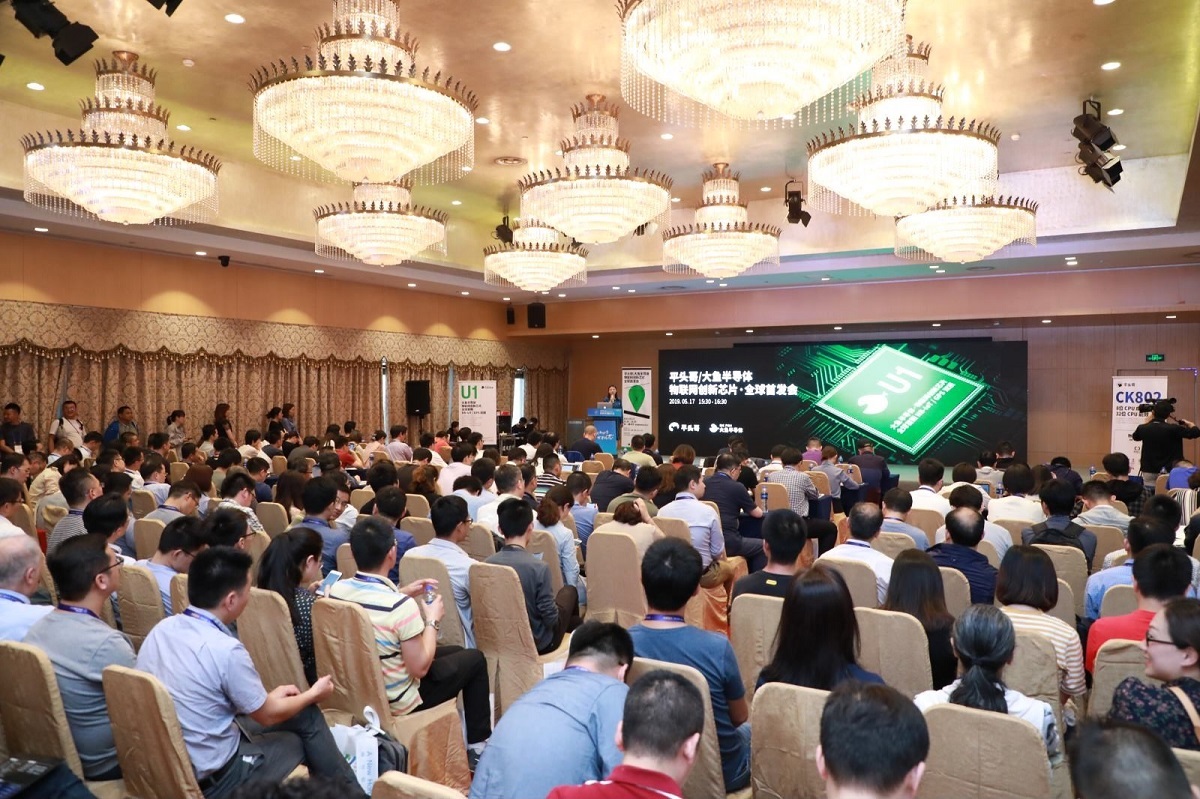 Simultaneously, T-Head announced their plan to further collaborate with Chinese and foreign cutting-edge chip partners.
With the T-Head CPU CK802 processor as the basic platform, Big Fish Semiconductor integrates GPS/Beidou, an application processor (AP), a power amplifier (PA), Flash memory, and a power management unit (PMU) in the U1 chip, and utilizes TSMC40ULP Embedded Flash technology. It has created the ultra-low power NB module with ultra-small volume through high integration, by taking the energy-efficiency and low-cost advantages of the T-Head CPU CK802, to meet the demand for reliability in terms of low power consumption in the IoT era. At the same time, Big Fish U1 provides sufficient RAM, Flash memory and external interfaces for application development to meet various application development needs.
Furthermore, Big Fish U1 innovatively introduces a "sandbox" mechanism, so that application development does not affect the system and communication. Even if a problem occurs with the application, it can be fixed via the cloud at any time, providing a solution to the problem of remote maintenance.
In September last year, T-Head and Xiaomi Pinecone formed their first partnership to promote and accelerate the commercialization of RISC-V in China, further supporting the expansion of T-Head's diversified product line.
Big Fish Semiconductor was established with the encouragement of the Xiaomi Group
as a continuation of Xiaomi developing their AIoT strategy, and the overall purpose of accelerating its chip research and R&D.
The current juncture provides a golden opportunity for Big Fish Semiconductor to become the leader in AI and IoT, and this can only be done through pushing boundaries in AI and IoT R&D. Furthermore, the parallel development of different Chinese CPUs and their technologies, a weak ecosystem and poor industrial support, means creating a Chinese CPU ecosystem has become a primary factor for independent control.
As a leader in the industry, T-Head provides; CPU intellectual property, a complete support chain, combined hardware and software capabilities, industrial resources, industry guidance and an environment to foster smaller partners. T-Head's mission is to drive the CPU industry to create better CPUs for our customers.
T-Head is driving the establishment of an ecological environment for its CPU series, with the purpose of welcoming partnerships, integrating industrial platforms, and providing a communication channel between large and small players to result in a top-down convergence of industrial forces.